Parent Post 6/3/2022
Posted June 7, 2022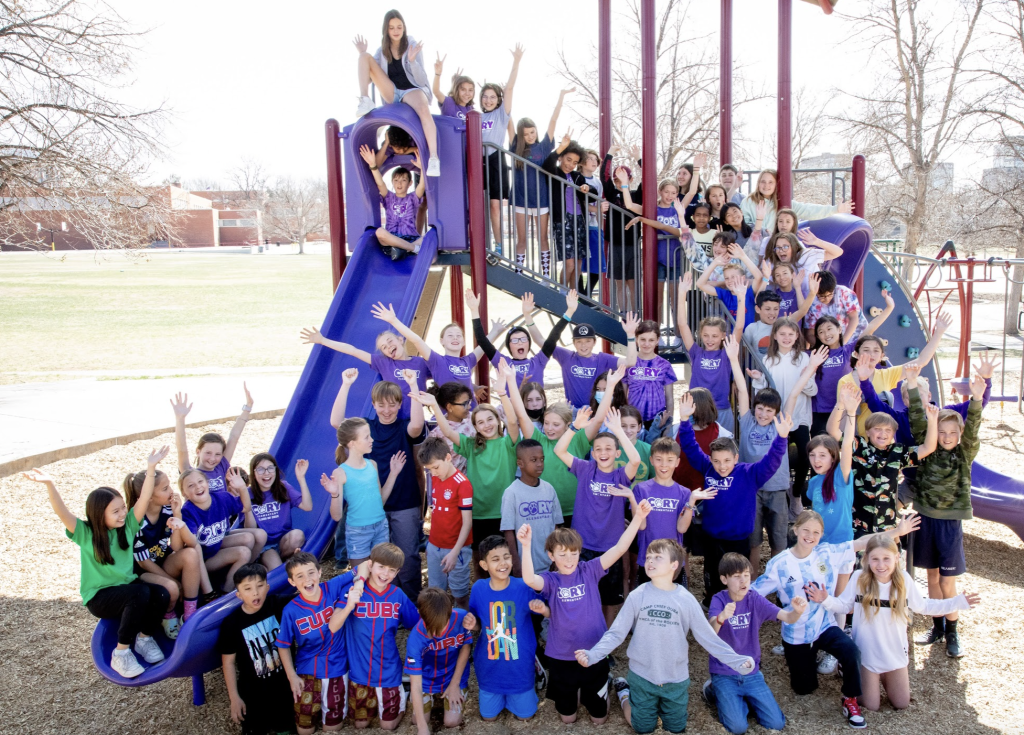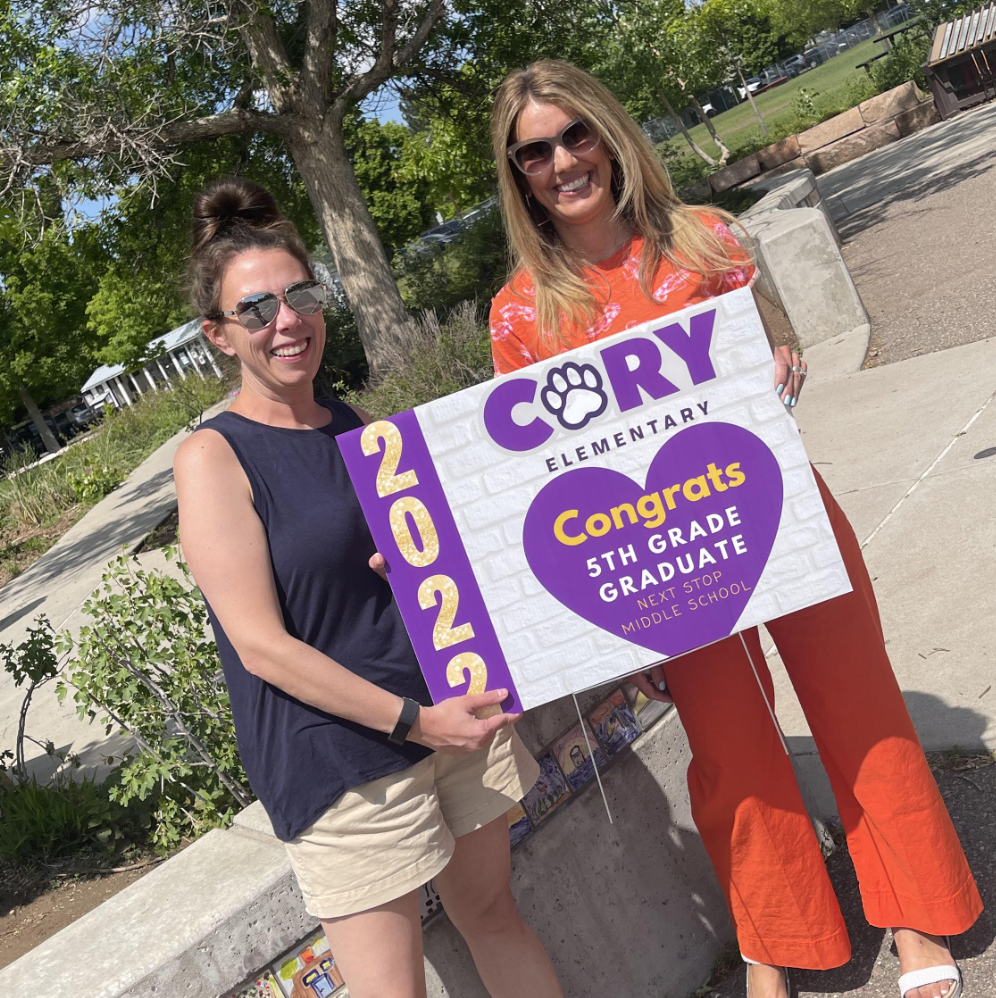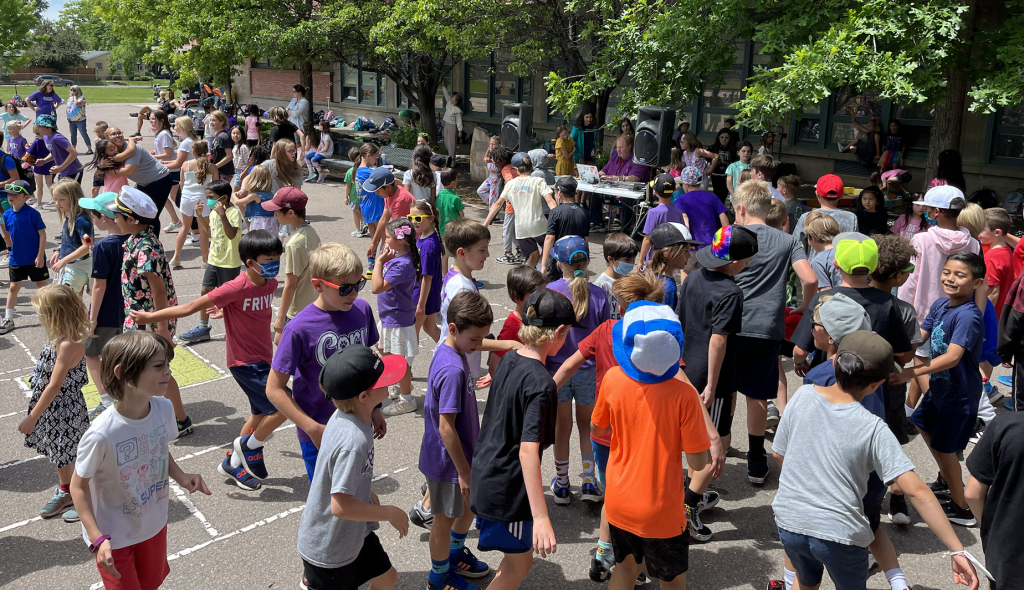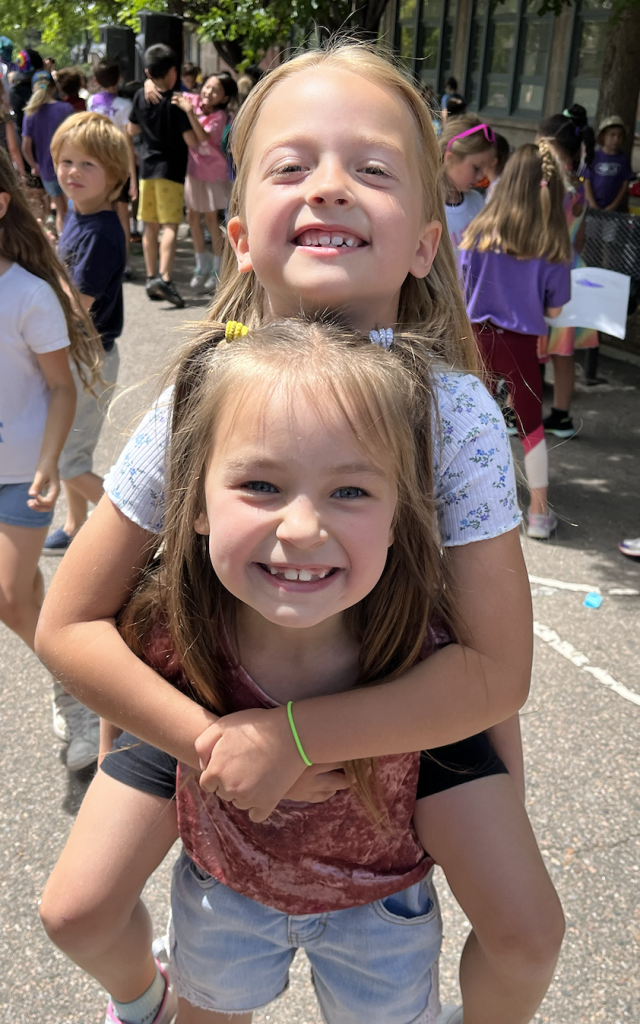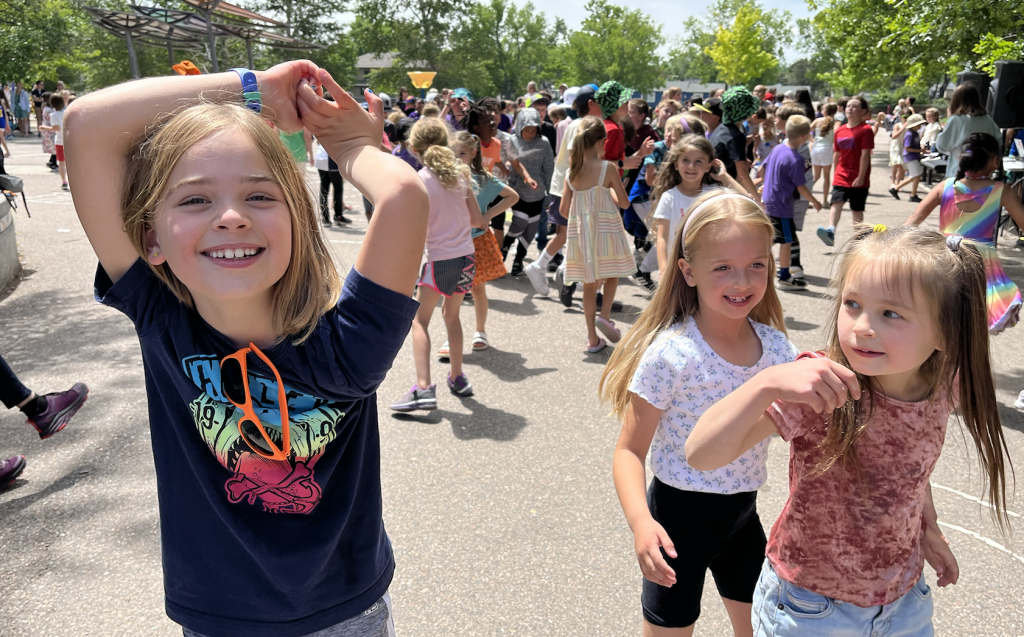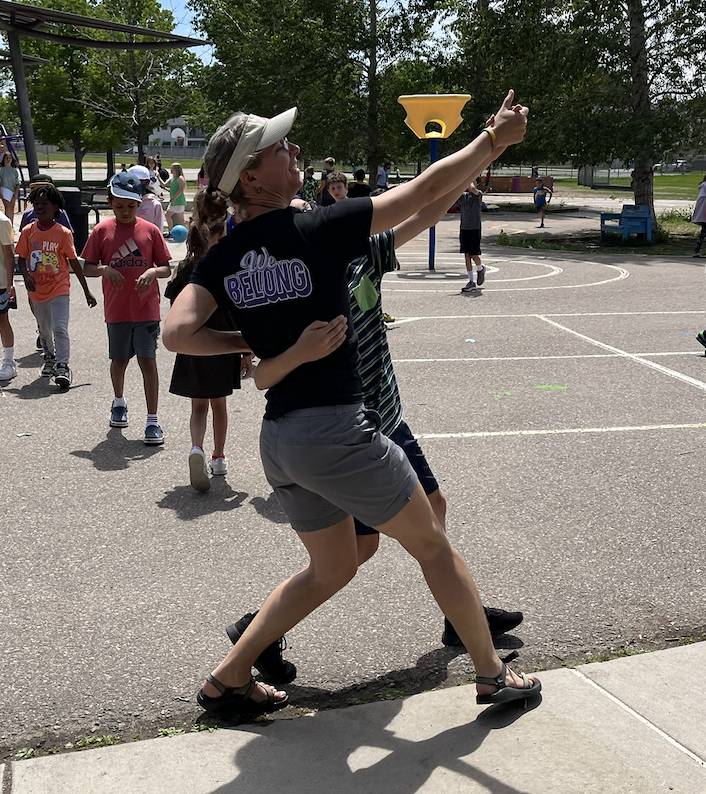 Whole school dance party was a huge success! Thank you PTA for the treats and DJ Chuck!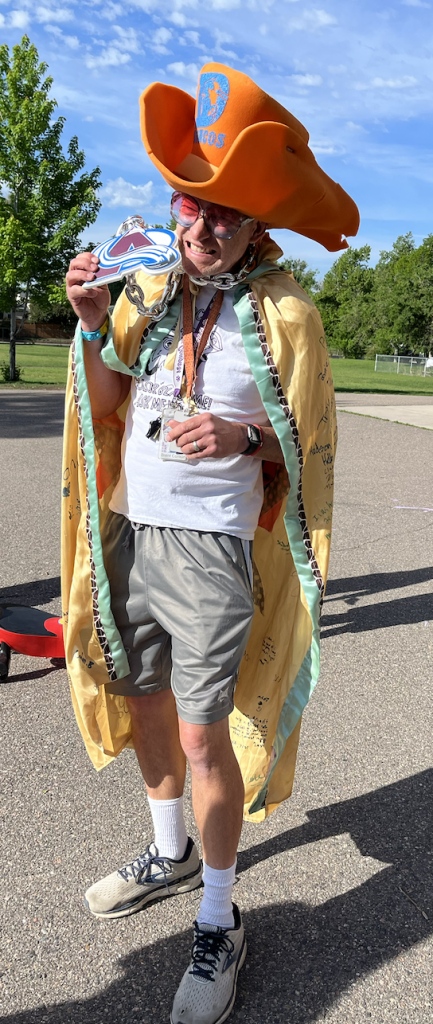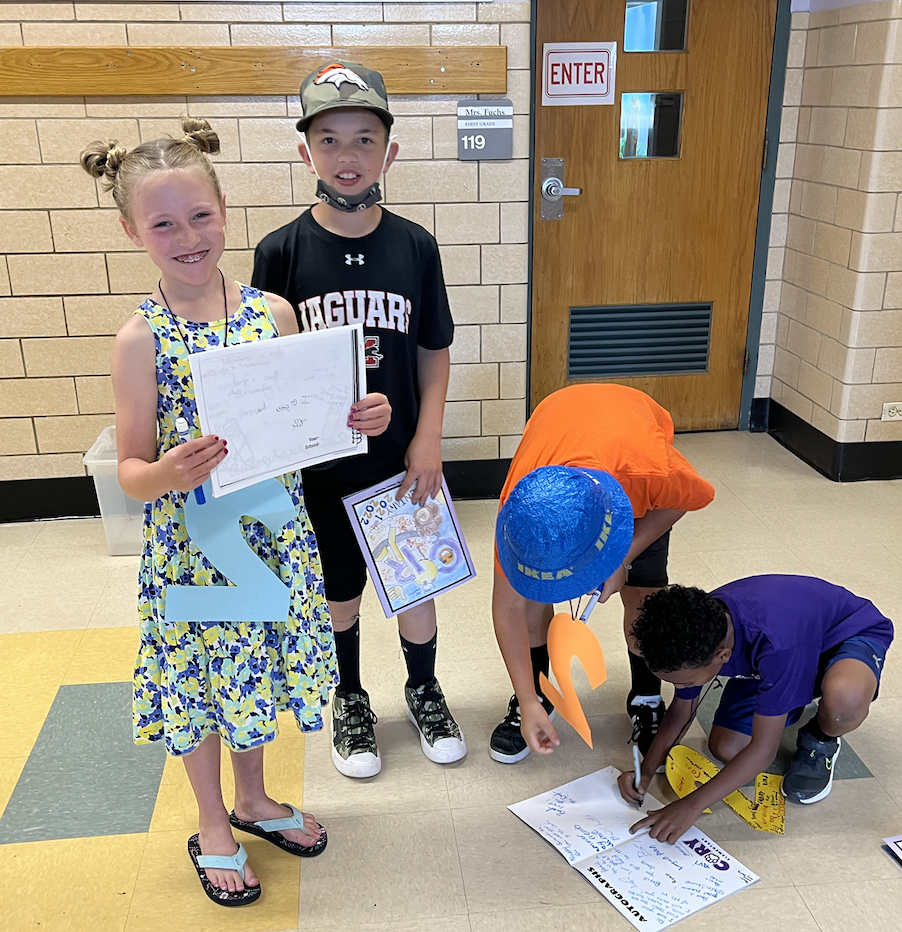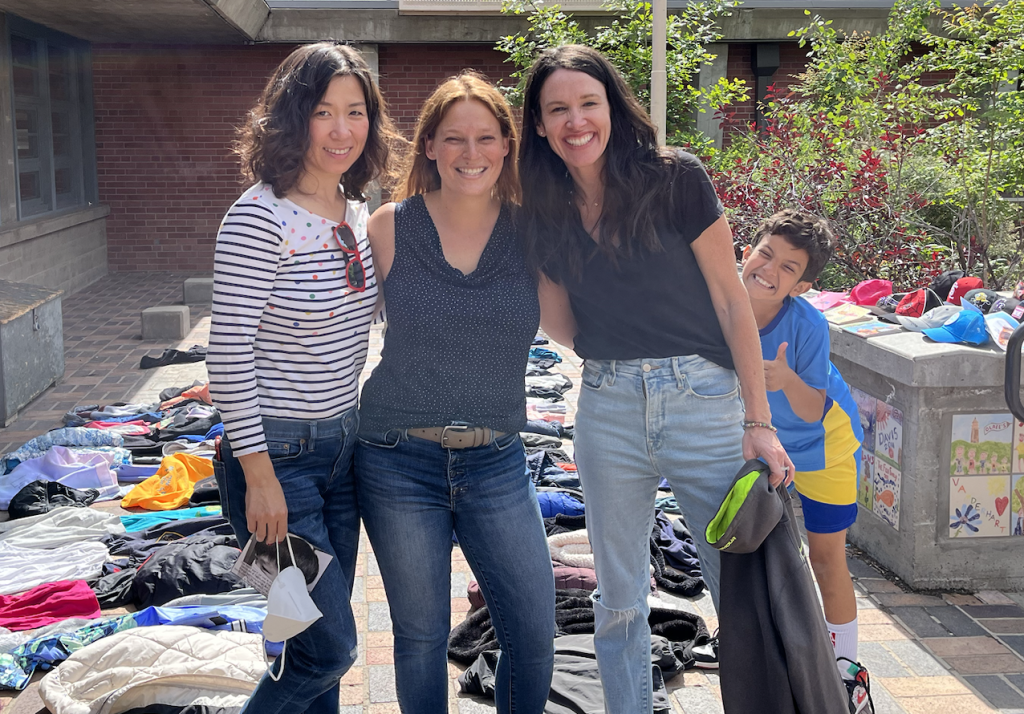 MESSAGE FROM THE PRINCIPAL
Cory Families,
Happy Friday!!!! Thank you all for making this school year super special for students and staff!!! Enjoy your summer and enjoy the time together.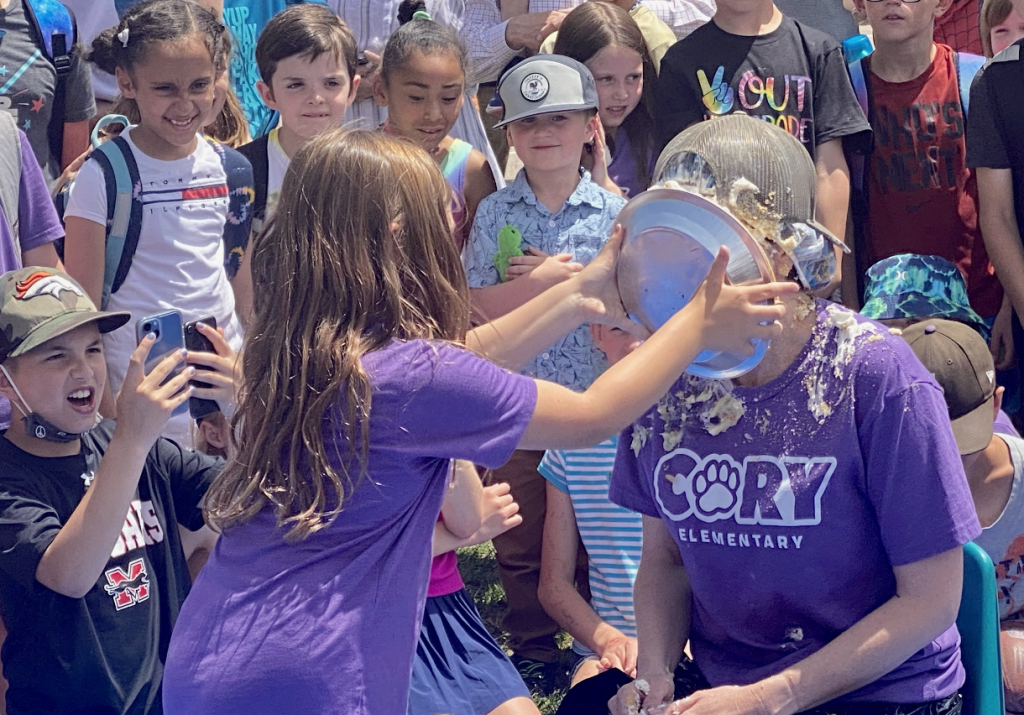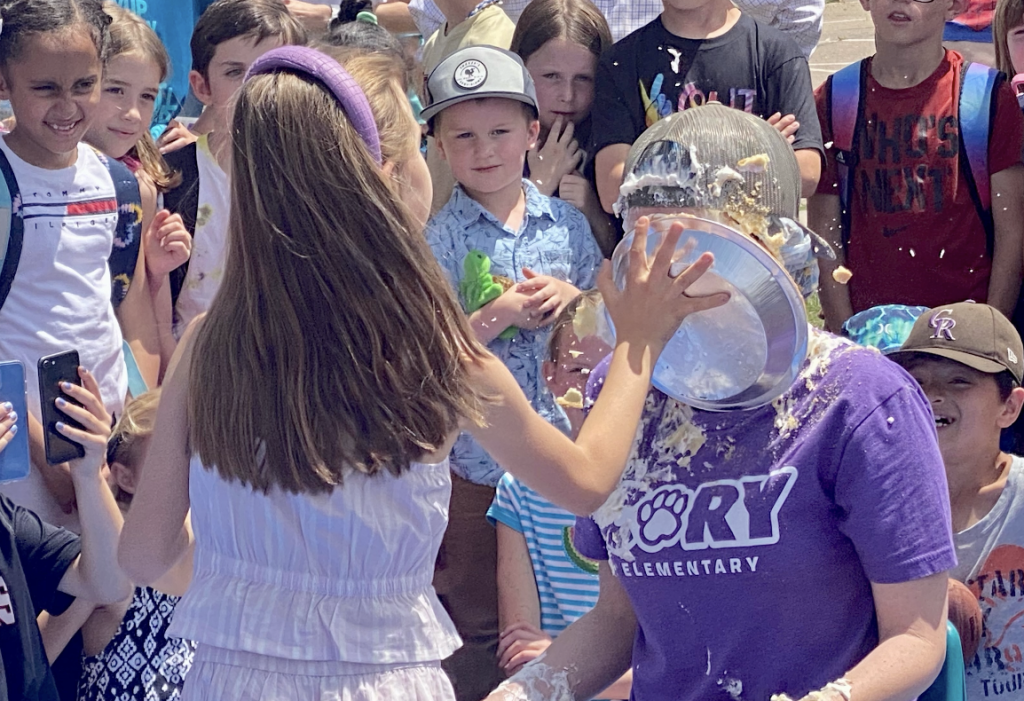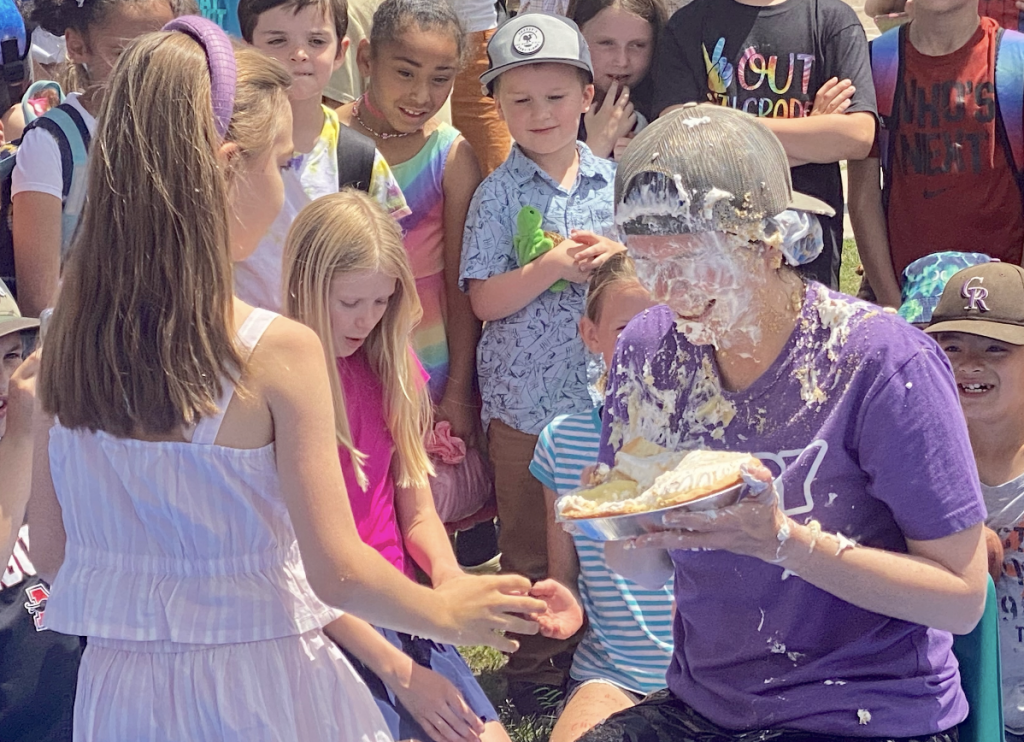 Mr. C had a great time getting chalked by students today!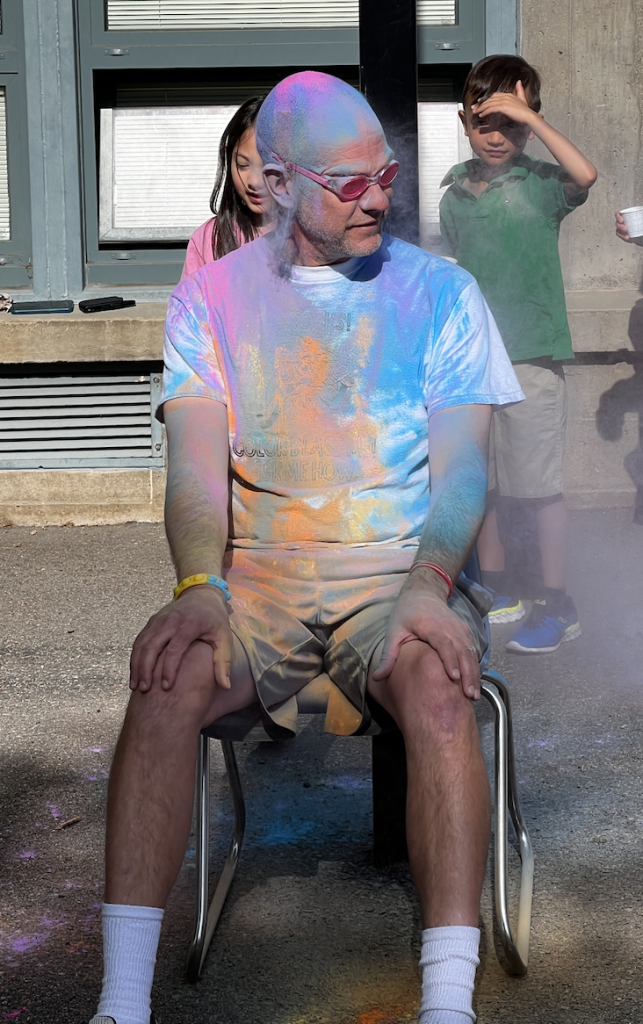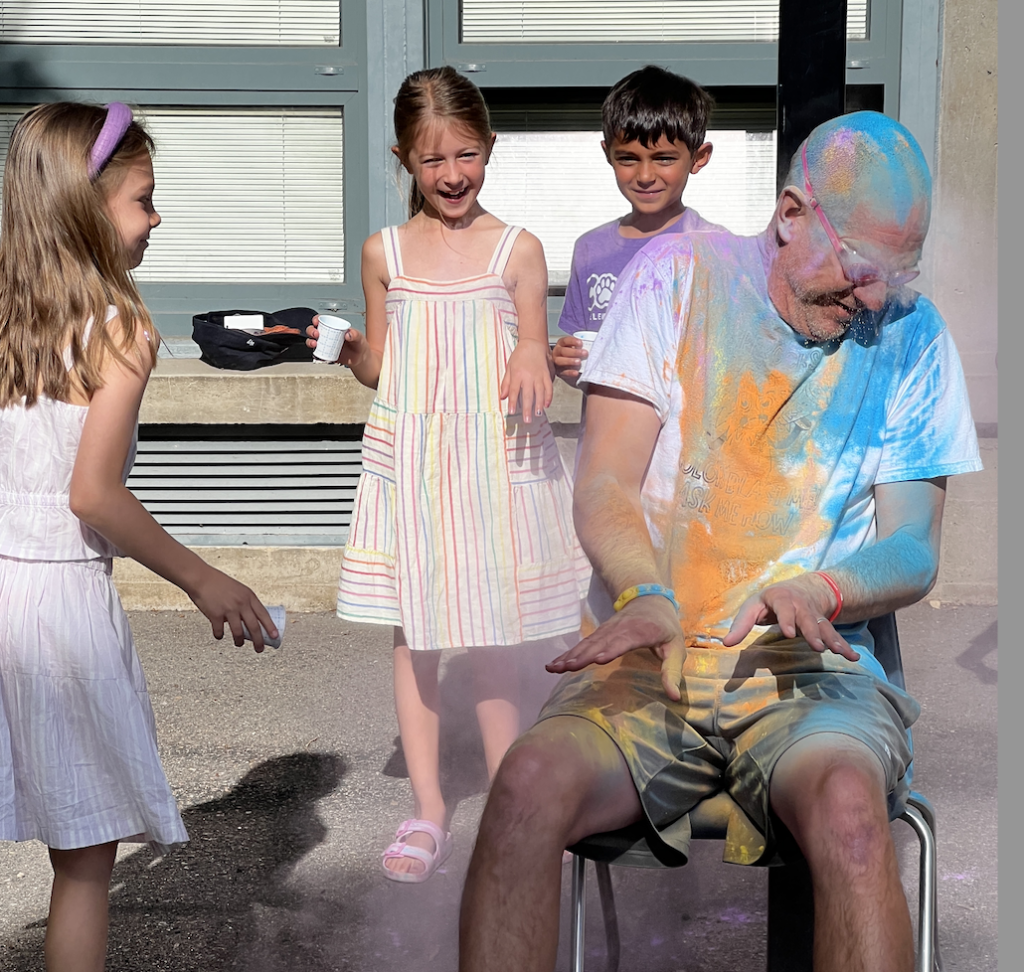 Have a wonderful weekend and summer!
Joan Wieser
Principal
Cory Elementary
jwieser@dpsk12.net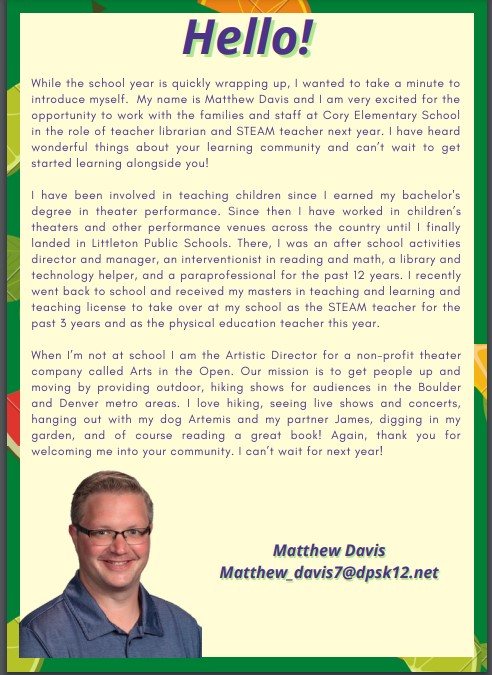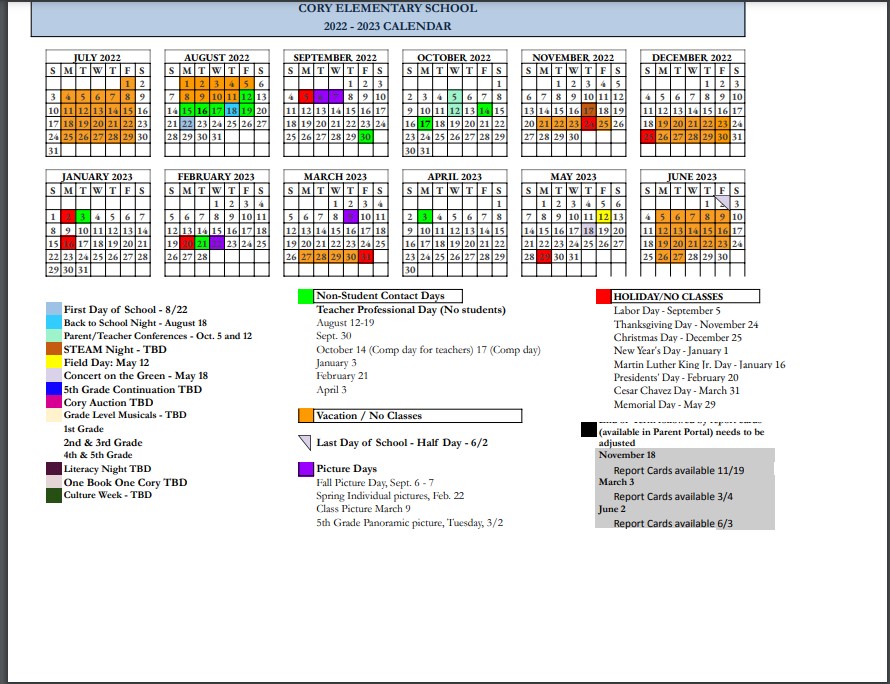 DISCOVERY LINK
Please see the attached link for the Discovery Link April News of the Month
https://drive.google.com/file/d/1jIi_RR4hzob1foeWmiD6OGUb_gMi8TuM/view?ts=62704681
2022-23 School Year Registration for Discovery Link Is Open!
Discovery Link is the only DPS-run before and after school licensed child care program that offers families flexibility with drop-off and pick-up times while providing students an extension of the school day and their learning. Social, Emotional, and Academic Learning (SEAL) is infused throughout the program's entirety to ensure all students, families and staff have a comfortable and supportive environment.
Discovery Link is offered at 47 DPS schools. At most sites, programs serve children K to 5th grade enrolled in Denver Public Schools. Select sites are child care center programs and serve children ECE to 5th grade. Additionally, select sites serve up to 8th grade (DMLK).
If your child attends one of these schools, they are eligible to join Discovery Link for fun, high-quality, before and afterschool programming. However, capacity is limited and space is filling rapidly, so register today! Discovery Link has a rolling registration process. As sites reach licensed capacity, families will be added to a waitlist and contacted when spots become available. Direct any questions to discovery_link@dpsk12.org or call 720-423-1781.
Follow link to register:
https://www.schoolcareworks.com/registration/dps/start_registration.jsp
CORY PTA UPDATES
Welcome to Cory PTA's 2022-2023 Board!
As the school year comes to a close, the PTA board would like to thank the many families, school staff and community members who supported our efforts this year! We are fortunate to have generous, dedicated volunteers and staff members who go above and beyond for Cory students!
Looking ahead to next year, we are excited to announce our slate of 2022-2023 PTA board members:
President: Alison Durnavich
Vice President, Internal Communications: Michelle Shamis
Vice President, External Communications: Marianne Lapuyade
Treasurer: Danielle Gooden
Secretary: Melissa Viola
CSC Liaison: Naurin Gilger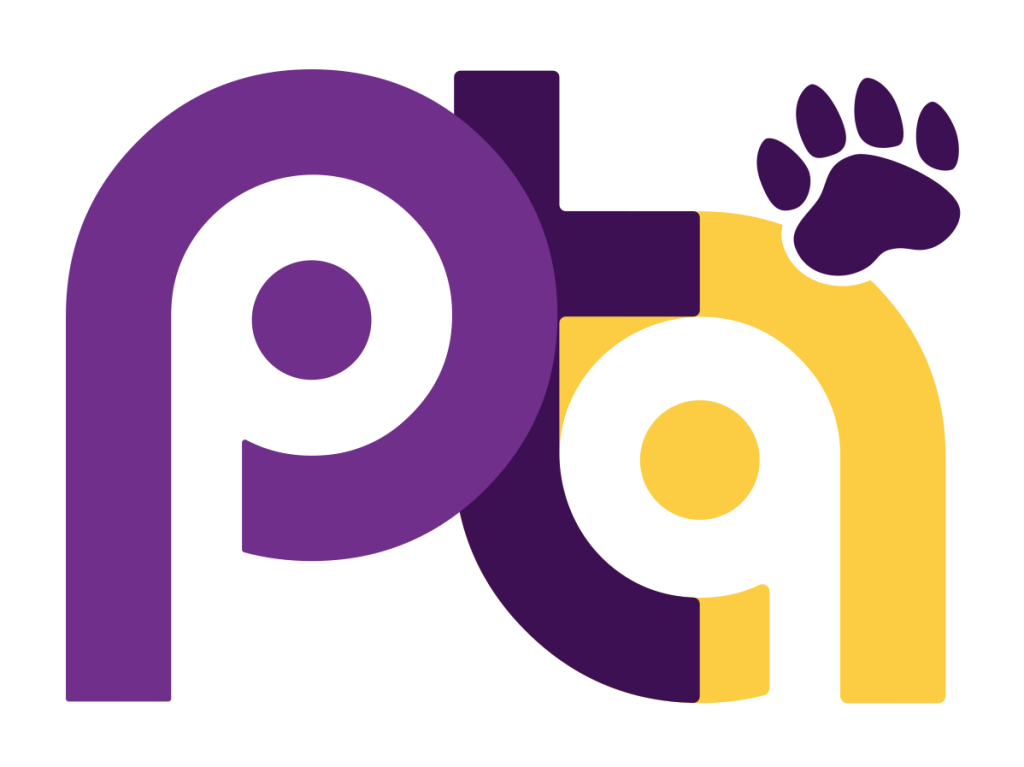 Interested in PTA Volunteer Opportunities in 2022-2023?
If you are interested in PTA volunteer opportunities for the 2022-2023 school year, we are looking to fill a variety of roles that require different levels of time commitment. Please reach out to us at coryelementarypta@yahoo.com for more information!
Buy-a-Shares & Teacher Treasure Spots Still Available!
There are still spots available for some Buy-a-Share and Teacher Treasure events that are happening in May, throughout the summer, and early in the 2022/2023 school year! Spots are available for purchase here.
Are You Using Amazon Smile?
Support Cory when you purchase through Amazon online! Mobile and desktop purchases are now eligible. Log onto https://smile.amazon.com and select "John Cory Elementary PTA" when making your Amazon purchases online.
King Soopers Community Rewards Program
King Soopers Community Rewards Program is linked to your loyalty program (SooperCard/AltID) number that you typically use at check out! Be sure to link your loyalty number to Cory so our school can earn rewards. Learn more.
DENVER PUBLIC SCHOOLS
DIVISION OF STUDENT SERVICES
NURSING SERVICES AND STUDENT HEALTH SERVICES
DATE: 5/ 290/ 2022
Dear Parents/Guardians of
Students with medication at Cory,
Thank you for supporting The Denver Public Schools medication policy. Please make arrangements with the school nurse to pick up all medications used by your child during the school year. Colorado Guidelines state that medications are not permitted to be sent home with your child. If your child is participating in a summer program, their medication will not automatically be transferred to the site of the program. It is up to the parent/guardian to pick up the medication from the school and transport it to the summer program site.
*IF ARRANGEMENTS HAVE NOT BEEN MADE FOR MEDICATION PICK-UP, REMAINING
MEDICATIONS WILL BE DESTROYED ON: _June 3rd at NOON_
Enclosed is the Denver Public Schools (DPS) Medication Release form for the next school year. The DPS medication release form must be completed by both a parent/guardian and physician in order for ANY medication (including any over the counter medications) to be given next school year.
Please remember that all prescription medications must be in a labeled pharmacy container. All over-the-counter medications must be in the original package and labeled with the student's name and dosage information.
It has been a pleasure to work with you and your child this school year and I look forward to next year. Thank you in advance for your cooperation. Should you have any questions, please do not hesitate to contact me at 720- 424-8385.
Sincerely,
Tiffany Stevenson BSN, School Nurse Cory Elementary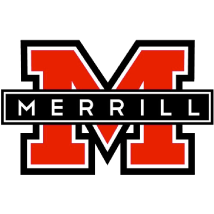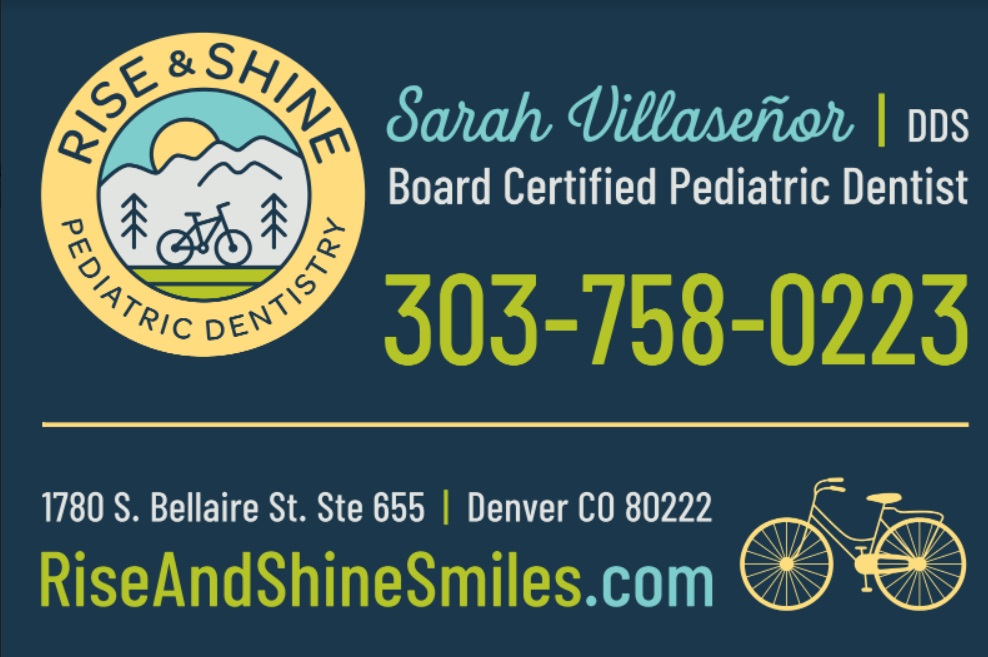 At Cory we love learning and laughter.
We grow by trying new things and learning from our mistakes.
We embrace challenges with the courage to do our best.
We persevere.
We show respect for our community through caring, responsible actions.
We celebrate each others' differences and accomplishments.
At Cory we love learning and laughter.