Friends of Cory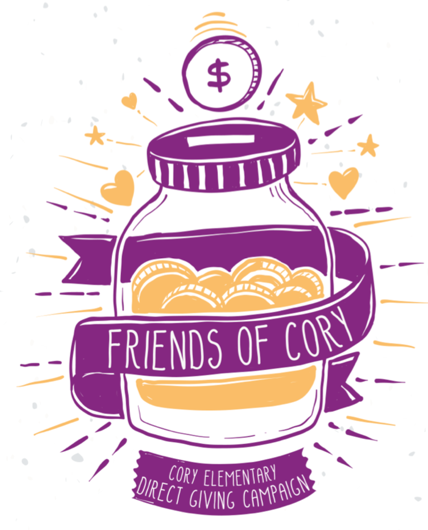 Cory PTA's annual giving campaign, Friends of Cory, provides foundational support to Cory Elementary including:
• Paraprofessional educators in each classroom
• Full-time Art, P.E., and Music teachers
• Enrichment experiences including the school garden and chicken coop
• Classroom technology upgrades and learning tools
This year, our goal is to raise more than $55,000 and achieve 100% family participation.
Every dollar goes directly into programs to benefit all Cory students.
Cory needs your support this year.
Please make your tax deductible gift online by clicking here.
If you would like to make your donation by cash or check, please mail donations to:
Cory Elementary PTA
Attention Friends of Cory
1550 S. Steele Street
Denver, CO 80210
Many companies offer employer matching. Curious if yours does too? Please contact the Friends of Cory Committee at friendsofcorycampaign@gmail.com if you would like us to look into your employer matching or if you have any questions.