Parent Post 5/22/2020
Posted May 22, 2020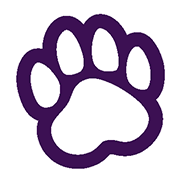 MESSAGE FROM THE PRINCIPAL
Happy Friday! We look forward to virtually seeing you all at the auction this Saturday at 6:00! Although we will miss celebrating together, we can still come together to show and share gratitude for another successful but strange end of year.
As another school year ends, I want to take the opportunity to thank the Cory Community for your unwavering support for students, staff and community. I appreciate the strong Cory community that rallies around and supports each other in compassionate and empathetic ways. Thank you for all the amazing work you have done to support Cory and your children during remote learning. I would also like to thank our students who persevered through challenges with online learning, not seeing their friends everyday, and having fun opportunities taken away. Our Cory students are heroes for overcoming these huge challenges. Great work kiddos!
Report cards will be able to view on May 29th through parent portal. As you know, the report cards have been changed and will not have a number grade for each content area, there will only be descriptive feedback given in literacy and math. However, each grade level has summarized the critical learning for the year and resources to support learning through out the summer if you wish to utilize these resources.
Here is the following schedule for next week! Each day starts at 8:45 with Ms. Wieser kicking off the day's events!
Monday, May 25th
Tuesday, May 26th
Wednesday, May 27th
Thursday, May 28th
Friday, May 29th
Thank you all so much for the support.  See you at the auction!
IMPORTANT DATES:
CORY AUCTION (VIRTUAL) – 5/23, 6:00 PM
ANNUAL FAMILY UPDATE – Continues now through 4pm on 5/31 (Round 2 will begin on 7/20)
5TH GRADE CONTINUATION – 5TH grade parents, please check your email for details
IMPORTANT MESSAGE FROM STEPHEN KNIGHT REGARDING KINDERGARTEN
Families with new Kinder students planning on coming to Stephen Knight need to complete the School Choice application even if you are neighborhood.  Please reach out to Staci Becker with any questions (staci_becker@dpsk12.org). 
COUGARS & COWBOYS
Live Virtual Auction is Saturday
Tomorrow night we will hear from our staff at Cory, an auctioneer will lead the Live Auction bidding, we will announce the winner of the Inspirato trip and of course we will have our very important paddle raise! You won't want to miss out as we will have some special surprises in store and hear from our kids!
Live show will start at 6:00 PM tomorrow, May 23!
Zoom: https://us02web.zoom.us/j/86807096262?pwd=eGdLWm1DQjJHZFh6bGNQM1FQakorQT09
Password: cougars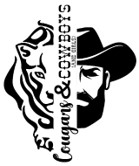 Get Ready
Rent a movie your kids having been begging to watch, in another room, at 6:00 pm
Get dressed in your Cougars & Cowboys best and post your outfit to social media with the tag #cougarsandcowboys
Use one device (TV or large computer screen) to watch the live show, and your mobile phone or iPad/tablet to bid
I Don't Have a Bidder Number / Link?
If you didn't buy a ticket, log into the silent auction or register for a custom bidding link register now at https://cory.ejoinme.org/tickets for your bidder number!