Parent Post 4/24/20
Posted April 24, 2020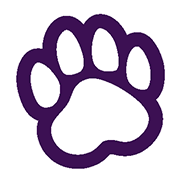 MESSAGE FROM THE PRINCIPAL
Cory Families!

We continue to miss the Cory Community! Please know that we are thinking about you and hope you are all safe and healthy. I appreciate the support and feedback from the community as we adjust our online model. We are working so hard to support families with differing needs.

With continual improvement at our focus, we are always looking for feedback from students, staff, and families. Please use this link to provide feedback on our online model. I have also created a document to house all the information from parent meetings so it can be accessed at any time.

At this time, we are learning and growing together. We thank you for your continued partnership. Don't forget that there is a small online auction today! Details are below. Have a wonderful weekend!

Joan Wieser
Principal

Friday Fun Day at 9:00 starting on April 24th. https://stream.meet.google.com/stream/dff350e7-afe5-4a25-885d-86b0c7082a64
Mindful Minutes will be Google Live Stream at 8:45 am M-Th
https://stream.meet.google.com/stream/bc5ab089-775a-4ea2-9d22-3dd01f683dc9
Night Time Tales will be Google Live Stream at 7:00 pm M-Th
https://stream.meet.google.com/stream/7933efe9-d609-41dc-b9b9-5df660408e19
Start Bidding—Cougars & Cowboys
Get ready for our small online only auction starting at 3:00 PM today! All sales/donations will go towards full-time paras, full-time specials (Mr. Conklin, Ms. Alexander, Mrs. Miller and Ms. Ferguson), field trips, along with community events for our children during the 2020/2021 school year.

Online Bidding Link:https://cesdc2020.ggo.bid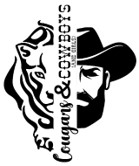 AUCTION ITEMS
2020 Class Projects
Looking to learn a new instrument or upgrade your current guitar during your time at home? Don't miss out on this opportunity to bid on these 5 unique class projects that feature hand drawn initials of each of the 2020 Cory Elementary classes (1st-5th). Each class features a beautiful SIGMA ADULT guitar. Thank you to all the Cory students that submitted their initials!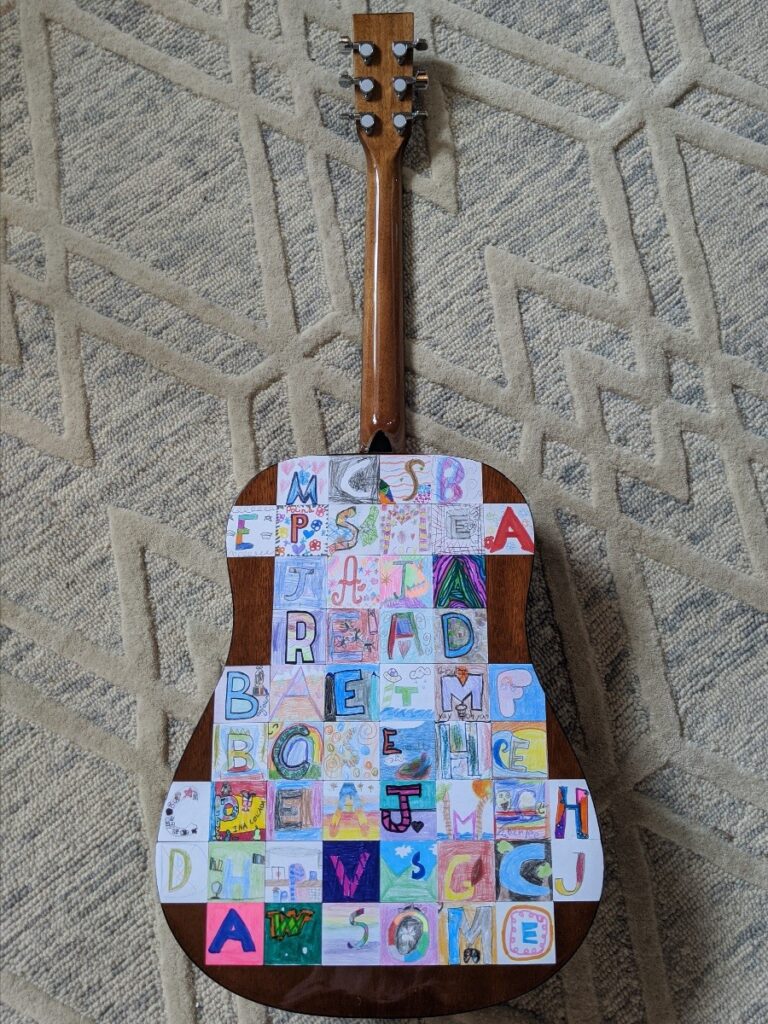 Paddle Raise
To kick start auction fundraising please consider a virtual paddle raise. Raise your virtual paddle for an amount from $100 to $5,000 and make sure Cory continues to succeed, even during these unprecedented times. All money received will help with budget planning for the 2020/2021 school year.
ONLINE AUCTION
Today, April 24 at 3:00 PM with bidding ending promptly on Sunday, April 26 at 3:00 PM
BOOK FAIR ONLINE
With the auction and all other fundraisers postponed until the fall we thought it a good time to hold an online book fair! Stock up on screen free reading for the summer with all sales benefiting Cory. 
Our Virtual Scholastic Book Fair will run from 5/3 – 5/16.
·      All purchases benefit our school and earn rewards
·      Shop Book Fair exclusives, best-sellers, skill-builders and more
·      Orders ship direct to home
·      Book-only orders over $25* receive FREE shipping
·      Over 6,000 items to choose from through the Scholastic Store Online
Look for a link to the book fair via messenger on the morning of May 3.  
SCHOOLCHOICE ROUND 2 OPEN
Round 2 of the DPS SchoolChoice process for the 2020-21 school year is now open. Round 2 begins every year after families are notified of their Round 1 school placement, and ends in late August.
Round 2 is the first-come, first-served segment of SchoolChoice for families who missed Round 1; took part in Round 1 but want to re-explore their options; or are new to DPS for next school year. Round 2 applications are available following Round 1 notifications by accessing your SchoolChoice account. Read below for more information.
Who should submit a Round 2 SchoolChoice application?
● Families who did not take part in Round 1 and would like to change their student's school.
● Families who have changed their mind since submitting a Round 1 application. If you are happy with your school placement following Round 1, you do not need to take part in Round 2.
● Please note: If your student was waitlisted at a school in Round 1, please DO NOT submit a Round 2 application to the same school, as your student already has a spot on the school's waitlist.
Please go to http://schoolchoice.dpsk12.org/schoolchoice-round-2/ for more information.
DISCOVERY LINK NEWS
Check out the new Discovery Link Google Classroom 
CORY ELEMENTARY SCHOOL – DISCOVERY LINK 
Google Classroom Code: a6zfurj
TECHNOLOGY SUPPORT
DPS and Google recently updated Google Meets.  We hope this will resolve any technical difficulties. We apologize to the many families who experienced technical difficulties.  There were many problems with ChromeBooks. If you run into any issues, please start by resetting your ChromeBook following these instructions.

If you continue to run into issues please call Denver Public Schools Department of Technology at 720-423-3888 or dotshelp@dpsk12.org.