Parent Post 3/17/20
Posted March 17, 2020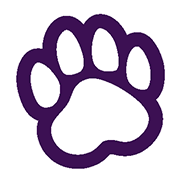 MESSAGE FROM THE PRINCIPAL
Dear Cory Families,
I hope everyone is well and taking precautions to support social distancing. I appreciate the community support and positivity as we work through this difficult time! At this time, there are no Cory staff or students who have tested positive for the virus, however, we understand that there have been lab difficulties interfering with the Department of Health getting results out (up to 5 days to get results back). As a reminder, Cory is closed from March 18th-April 6th. Students are tentatively scheduled to return on April 7th. I will continue to send communication over the extended break and check emails so please don't hesitate to reach out with any questions or concerns.

This link contains resources to support remote learning. Any work a student engages in during the extended break will not be graded or used for student evaluations. While students are welcome to continue learning at their own pace, we cannot conduct formal instruction during this time since not all students have equitable access to technology. Teachers are not providing personalized work for students and are not required to work during the extended break. If you have questions about this policy, please don't hesitate to reach out to me.

There are some things families can do to support their children during school closure related to the COVID-19 pandemic. While health and physical safety is a priority, it is also important to consider how children are thinking, feeling and talking about what is happening around them.
Talk to Your Children:
Ask your child to tell you what he or she knows about COVID-19. You can share facts as needed.
Help children draw pictures or other activities to express themselves.
Be extra patient and provide comfort if children say they are worried.
Limit screen time about COVID-19.
Be Mindful of Your Routine:
Mark off the days on a calendar. Show children that school will start again in a few weeks.
Keep your family's bedtime, meal, and exercise routines consistent.
Find ways to include movement and physical activity, such as a dance party or yoga stretches.
Do things at home that have made you and your family feel better in other stressful situations, including, watching movies, listening to music, playing games, exercising, or practicing religious activities.
Practice online learning that may be offered by their schools.
It is normal for students to feel lonely, worried, or bored. A regular routine can help.
Include children in chores around the house so they can feel a sense of accomplishment.
Limit screen time.
Care for Yourself so You Can Care for Others:
As a caregiver, take small breaks.
Be aware of your feelings. See these suggestions: Ways to Untwist Your Thinking.
Connect with friends and family by phone, text, or email to find support.
You are a role model for your children. How you handle this stressful situation can affect how your children manage their worries.
Resources for Families:
Internet Services
Comcast internet has created a response to support families with internet access. Please follow this link to get the latest information on internet for families.

Food Services
Denver Public Schools will offer free meals to students and adults at 12 locations throughout the city, using a grab-and-go style system, weekdays from Monday, March 16 through Friday, April 3. Both meals can be picked up during either time. Here is the list of sites that will provide food. In order to maximize our federal funding for meal services, we ask that children be present to receive meals. If needed, adults can pick up meals for their children. The adult and weekend meals are thanks to fundraising from the DPS Foundation. Vegetarian options will be available. DPS does not plan on providing transportation for people to obtain the meals.
Breakfast will be served from 8-9 a.m.
Lunch will be served from 12-1 p.m.

Select Denver recreation centers will be serving dinner to children 18 years old and younger, weekdays from Monday, March 16 through Friday, April 3. Dinner will be served from 3:30-5:30 p.m. Here is the list of sites that will provide food.
Facts and Questions
We know there are lots of questions and logistics that need to be answered and addressed for the extended spring break. Please visit dpsk12.org for live updates and information. We'll update it as needed over the next three weeks, and if you have questions that aren't addressed here, please email coronavirusinfo@dpsk12.org and someone will reply as soon as possible.
Be safe and stay healthy! 

Joan Wieser
Joan_Wieser@dpsk12.org 
Principal
MARK YOUR CALENDAR
STOCK THE CELLAR: POSTPONED – NEW DATE AND TIME TBD
CORY WHOLE CHILD TALK: TBD
CMAS TESTING GRADES 3-5: TBD
CORY AUCTION: 4/24/20, 6PM
CORY SPRING DANCE: FRIDAY, 5/1, 6PM – 8PM
CONCERT ON THE GREEN – 5/29
---
IT'S TAX TIME – SUPPORT CORY WITH OUR STATE TAX REFUND
If you get a state income tax refund in 2020 (for your 2019 filing), you will have a new opportunity to donate to support Cory. If you would like to donate some or all of your refund to Cory PTA, follow these steps:
1.       Decide how much of your refund to donate.
2.       Enter Cory PTA and our registration number 20093011391 in the Donate to a Colorado Nonprofit Fund line on your state income tax return or tax software – or just give this info to your tax preparer when you share your tax documents.
That's it! Thank you for your support!
If you are interested in learning more about this program, visit RefundWhatMatters.org.
AMAZON SMILE NOW AVAILABLE IN THE ANDROID APP
Support Cory while you shop using the app (Android only for now, we will let you know when iOS is available). Click here for instructions on how to turn on AmazonSmile in your app and select "John Cory Elementary PTA"!


STOCK THE CELLAR IS POST-PONED
---
Due to the closure of all DPS schools next week, we will be moving Stock the Cellar to early April. We will announce the new date sometime soon! However, if you already have your wine & whiskey and would like to drop-off during our "extended spring break" please feel free to contact Travis Wanger or Rachel Dickerson at traviswanger@hotmail.com or rachelpinon@gmail.com.
 
CORY COUGARS & COWBOYS AUCTION
Luckily the auction is still 42 days away! Which should allow time for the country, state and the Cory community to get back to some normalcy. Even with the events of this week we will still need our full-time paras and full-time specials (Mr. Conklin, Ms. Alexander, Mrs. Miller and Ms. Ferguson) for the 2020/2021 school year.
 
We are still moving forward with the auction and more now than ever need your support to make the 2020/2021 school year a success.
 
While on break please purchase your tickets as early bird pricing of $50 each ends soon and prices go up to $75 each next Friday! Additionally, take time to think about any items, tickets, gift cards you may have for additional donations.
 
TICKETS

WHEN
Friday, April 24
6:00 PM to 10:30 PM
DU's Cable Center Saloon
 
HAVE QUESTIONS OR CONCERNS?
Please contact: Naurin Gilger or Danielle Gooden at coryauctionteam@gmail.com