Parent Post 3/13/20
Posted March 16, 2020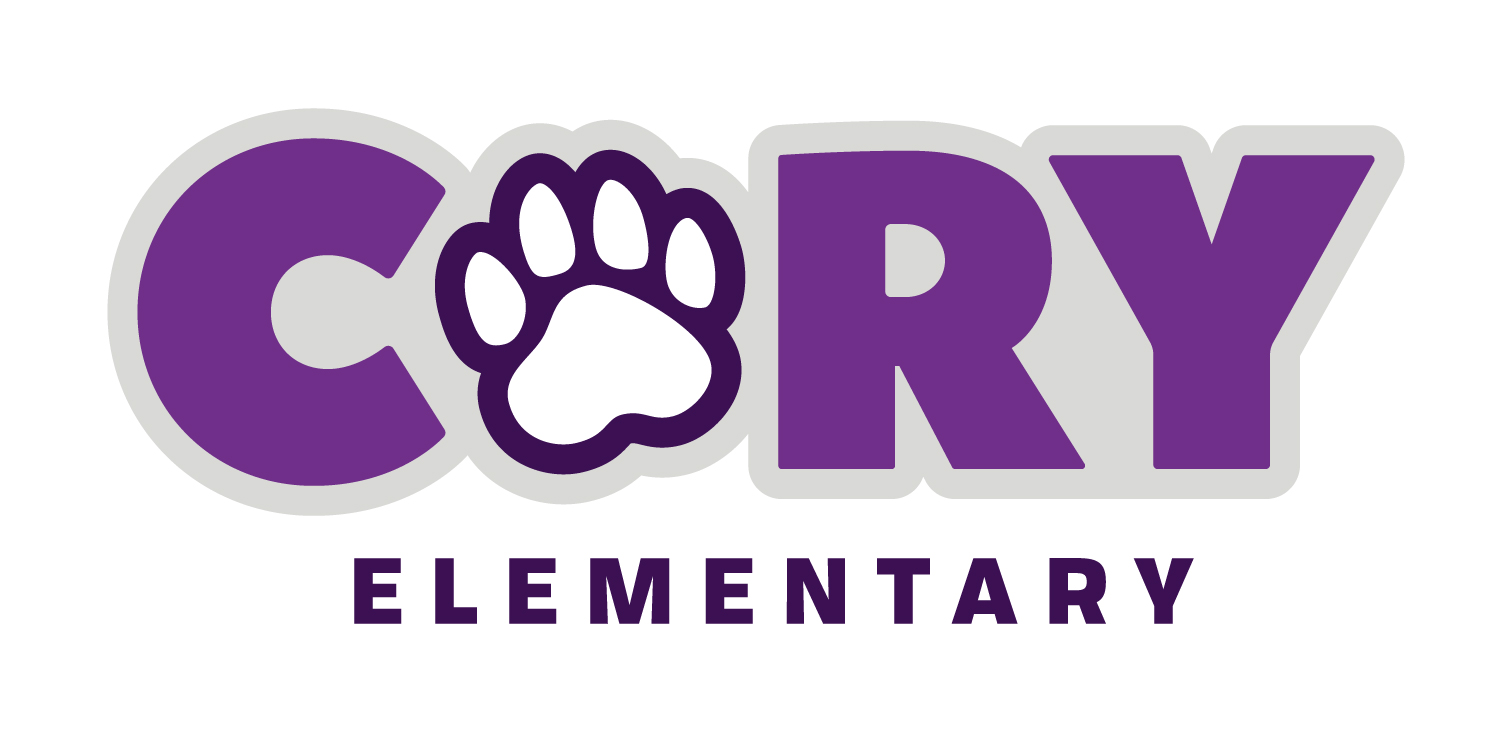 MESSAGE FROM THE PRINCIPAL
Dear Cory Families-
Thank you for your patience, compassion, and support during this difficult time. I appreciate our strong community being able to pull together and persevere. Thank you! Extended Spring Break will begin on March 16th to April 6th. Students are expected to return on April 7th. Cory will be open on March 16th and 17th from 8:15-12:30 with minimal staff to support families and staff in gathering materials before the long break. If you have questions about the schedule please don't hesitate to reach out to the main office.

You may support your child's learning at home using a variety of online programs that our students currently use during a regular school day. DPS is taking an extended break with no expectations for learning for students. Any work a student engages in during the extended break will not be graded or used for student evaluations. While students are welcome to continue learning at their own pace, we cannot conduct formal instruction during this time since not all students have equitable access to technology. Teachers are not providing personalized work for students and are not required to work during the extended break. If you have questions about this policy, please don't hesitate to reach out to me.
Below are commonly used resources that students use throughout the school day. Please feel free to use these optional learning supports.
Reading
30 minutes per day on Freckle…
30 minutes (or more!) per day of reading to self, siblings, or pets
Writing
20-30 minutes per day depending on grade – think about a variety of types of writing (write stories, write lists, write about informational topics). Make a newspaper or come up with another fun way to write together. There are so many fun ways to express yourself creatively.
Mathematics
30 – 60 minutes per day on online platform, see your grade below
Other Real-life Learning!!!
Do a puzzle together, the harder the better
Play board games and card games together
Cook meals and measure ingredients together
Go on a walk in your neighborhood and draw, read, write, make observations, count, make predictions, etc…
Listen to a podcast! Keep their minds working, but eyes off the screens!
Smash Boom Best – Every episode takes two cool things, smashes them together and lets you decide which is better: Cats vs. Dogs? Pizza vs. Tacos? Super Speed vs. Super Strength?
Forever Ago – A history show for the whole family! Every episode explores the origin of just one thing — like sandwiches, video games, clocks and more — while teaching listeners to think critically about history.
Create a scavenger hunt, say tongue twisters, write riddles to solve around the house, play Minute to Win It challenges — anything to get them thinking critically and moving their bodies!
Here are some resources that are appropriate for all grade levels:
LION – DPS online library system & databases – log-in with student ID # and birthdate
Storyline Online – Listen to books read aloud by famous actors/actresses.
Khan Academy – online lessons on a variety of subjects/topics/grades
Epic – online reading platform, with e-books
Newsela – online non-fiction reading platform – mostly articles and shorter pieces
Raz-kids – offering free use during school closures
Scholastic Reading Questions – Grade level (K-5) specific questions to ask children about their reading
FCRR Games- Reading games and activities to do with a book at home
Sora (ebook platform) https://soraapp.com – log-in with student ID # and 8-digit birthdate
Library/Technology wiki: https://sites.google.com/dpsk12.net/corylibrarywiki
Freckle – www.freckle.com
Clever — DPS' single-sign-on platform (use the iReady link on Cory library wiki, or clever.com)
Typing Club — use the link on the Cory library wiki, then sign in with Google
Brain Pop – dpscory; dpsbrainpop log on information
Social Emotional Supports/Mindfulness
Online Tools for Mindfulness
Social Emotional Strategies/Activities

Empathy in action – When watching a movie or TV show, pause and discuss how the characters are feeling. You might ask: "How are they feeling?" and "How would you feel if that happened to you?" Use this conversation to build on considering how others feel, discussing social cues, and caring about their emotions.
Mindfulness scavenger hunt – Explain that mindfulness is learning to focus on the present. This can help our minds and bodies feel calm and in control. On your own, create a list of 10 or 12 items you want kids to find. Note that this can be done inside or outside. (Example here)
Play charades or pictionary with feeling words
Here are specific resources for each grade level:
RAZ kids for reading
Freckle for reading/math
RAZ kids for reading
Freckle for reading/math
Spelling City
Khan Academy math
Zearn Math
Khan Academy Math (A parent will need to create an account. Your child can do the 3rd grade understanding fractions unit as well as the 3rd grade equivalent and comparing fractions unit.)
Zearn Math (Module 5 Fractions. Your math teacher will send you log in information)
Xtramath (If your child doesn't know their log in, contact your child's math teacher for this information)
Freckle for reading/math (Adaptive Practice Fractions for math / Read Articles, Skills Practice, and Word Study for reading)
Brainpop Jr. for Social Studies and Science (Animals, Plants, and Space Unit for Science and Geography and American History for Social Studies)
Zearn math — https://www.zearn.org/ Student notes are not needed to complete the lessons.
AR — reading quizzes for independent reading https://hosted252.renlearn.com/245193/default.aspx or access via Clever (clever.com)
NewsELA — current events articles at a variety of reading levels (https://newsela.com/)
Freckle — Math Practice, Word Study, Skills Practice (including Grammar), and Articles/Quizzes
EverFi — login through Clever with your dps account
Google Classroom — complete unfinished / missing work
BrainPop — 5th grade social studies (U.S. History to include colonization through American Revolution, The Law, U.S. Government), and 4th and 5th grade financial literacy(economics. All units are under Social Studies.
We understand how difficult this extended break will be on families and students. Please don't hesitate to use the above resources to support your student.
We know there are lots of questions and logistics that need to be answered and addressed for the extended spring break. Please visit dpsk12.org for live updates and information. We'll update it as needed over the next three weeks, and if you have questions that aren't addressed here, please email coronavirusinfo@dpsk12.org and someone will reply as soon as possible.
Have a wonderful break! Be safe!

Joan Wieser
Joan_Wieser@dpsk12.org
Principal
MARK YOUR CALENDAR
STOCK THE CELLAR: POSTPONED – NEW DATE AND TIME TBD
CORY WHOLE CHILD TALK: TBD
CMAS TESTING GRADES 3-5: TBD
CORY AUCTION: 4/24/20, 6PM
CORY SPRING DANCE: FRIDAY, 5/1, 6PM – 8PM
CONCERT ON THE GREEN – 5/29
---
IT'S TAX TIME – SUPPORT CORY WITH OUR STATE TAX REFUND
If you get a state income tax refund in 2020 (for your 2019 filing), you will have a new opportunity to donate to support Cory. If you would like to donate some or all of your refund to Cory PTA, follow these steps:
1. Decide how much of your refund to donate.
2. Enter Cory PTA and our registration number 20093011391 in the Donate to a Colorado Nonprofit Fund line on your state income tax return or tax software – or just give this info to your tax preparer when you share your tax documents.
That's it! Thank you for your support!
If you are interested in learning more about this program, visit RefundWhatMatters.org.
AMAZON SMILE NOW AVAILABLE IN THE ANDROID APP
Support Cory while you shop using the app (Android only for now, we will let you know when iOS is available). Click here for instructions on how to turn on AmazonSmile in your app and select "John Cory Elementary PTA"!
---
STOCK THE CELLAR IS POSTPONED
Due to the closure of all DPS schools next week, we will be moving Stock the Cellar to early April. We will announce the new date sometime soon! However, if you already have your wine & whiskey and would like to drop-off during our "extended spring break" please feel free to contact Travis Wanger or Rachel Dickerson at traviswanger@hotmail.com or rachelpinon@gmail.com.

CORY COUGARS & COWBOYS AUCTION
Luckily the auction is still 42 days away! Which should allow time for the country, state and the Cory community to get back to some normalcy. Even with the events of this week we will still need our full-time paras and full-time specials (Mr. Conklin, Ms. Alexander, Mrs. Miller and Ms. Ferguson) for the 2020/2021 school year.

We are still moving forward with the auction and more now than ever need your support to make the 2020/2021 school year a success.

While on break please purchase your tickets as early bird pricing of $50 each ends soon and prices go up to $75 each next Friday! Additionally, take time to think about any items, tickets, gift cards you may have for additional donations.

TICKETS

WHEN
Friday, April 24
6:00 PM to 10:30 PM
DU's Cable Center Saloon

HAVE QUESTIONS OR CONCERNS?
Please contact: Naurin Gilger or Danielle Gooden at coryauctionteam@gmail.com


---
MERRILL ANNUAL AUCTION
Merrill's Annual Auction (Auction Powers: International Merrill of Mystery) will be Friday, April 17th from 6-10pm at the Space Annex. Details about the auction are at: https://merrill.ptapal.com
---
COMMUNITY NEWS