Parent Post – 1/17/20
Posted January 22, 2020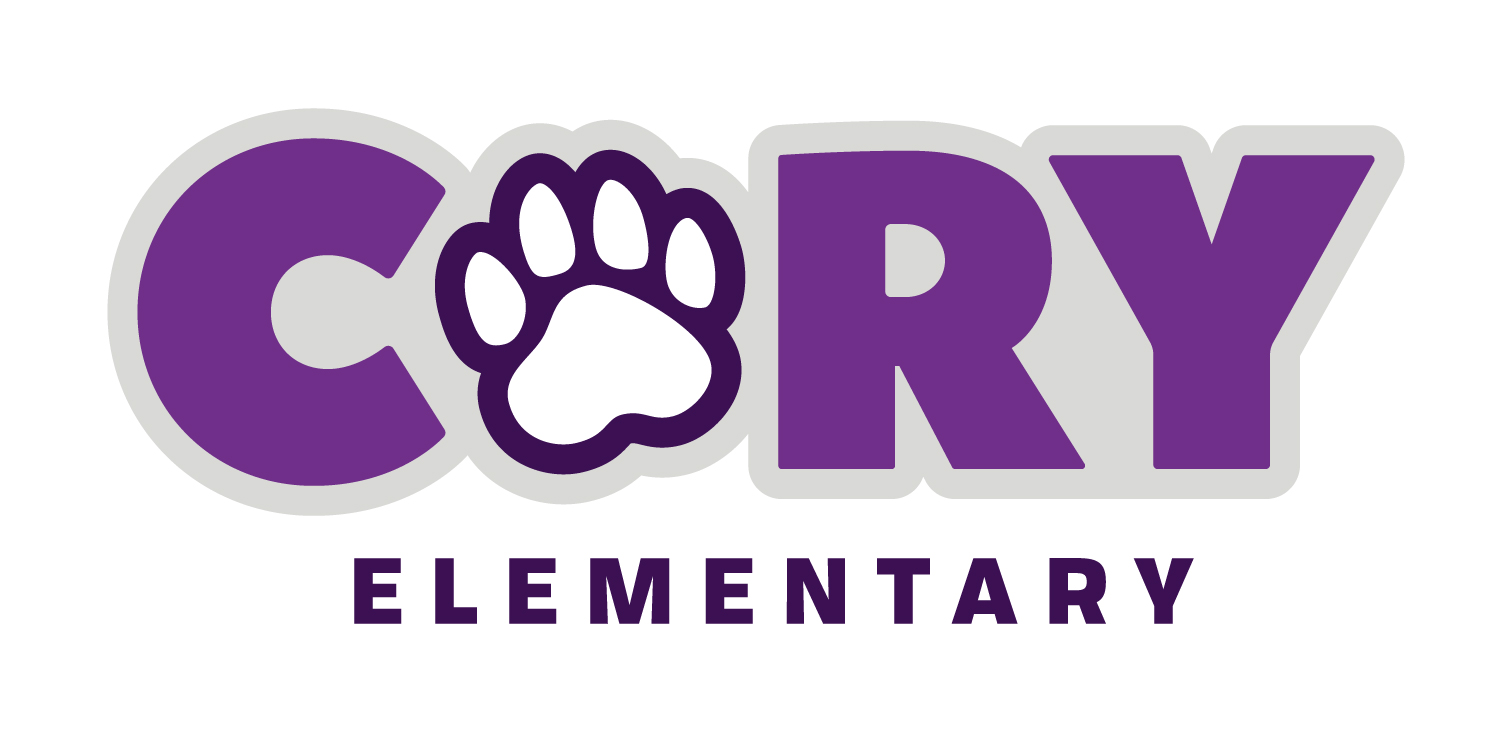 REMINDER: NO SCHOOL ON MONDAY, 1/20/20

MESSAGE FROM THE PRINCIPAL
Happy Friday Cory Community!

I hope everyone has a wonderful holiday weekend planned! I want to celebrate the PTA for supporting the Open House this morning for perspective parents. I truly appreciate the partnership. Families enjoyed hearing from our families about Cory.

Cory has a zero tolerance policy with students using and carrying cell phones/watch phones during school hours. We prohibit students from using and carrying cell phones and other electronic devices (watches) during the school day. These create interference with instruction, privacy and may impede school safety in a real emergency. We know that sometimes parents need to reach their children after school, therefore your child may keep a cell phone in his or her backpack (on silent) at all times during the school day. If a child is out of compliance with this policy, cell phones will be confiscated by the teacher or other staff. It will then be necessary for the parent to come to school to obtain possession of the cell phone. Please note that Cory is not responsible for any lost or stolen cell phones or electronic devices. Please let me know if you have any questions or concerns.

Have a wonderful weekend!

Best,

Joan WIeser
Principal

MARK YOUR CALENDAR
NO SCHOOL MONDAY, 1/20/20 (MLK DAY)
PTA HAPPY HOUR: 1/23/20, TIME AND LOCATION TBD
ART NIGHT: 2/19, 5:30 PM
CORY AUCTION: 4/24/20, 6PM
DATE CHANGE: CONCERT ON THE GREEN – 5/29 (MORE DETAIL TO COME)


SAVE THE DATE: ART NIGHT 2020
"A Palate of the Senses" is Feb. 19 Wed. 5:30-7 p.m. Pizza will be provided by Cory PTA. We invite you to bring the whole family for a joyful evening of artistic exploration of the 5 senses! We'll make music with professional chorales, create edible canvases, weave on hula hoops and create aromatic paintings. The Cherry Creek Mobile Art Gallery (a new, 2nd version) is back, Feb. 11-25 so 5th grade docents will lead families on a scavenger hunt through the displays.


GIRLS ON THE RUN
Girls on the Run® is a transformational physical activity based positive youth development program for girls in 3rd-8th grade. We teach life skills through dynamic, interactive lessons and running games. The program culminates with the girls being physically and emotionally prepared to complete a celebratory 5K running event. The goal of the program is to unleash confidence through accomplishment while establishing a lifetime appreciation of health and fitness. Girls on the Run of the Rockies is an Independent Council of Girls on the Run International, which has a network of over 200 councils across 50 States and the District of Columbia. Program Registration for Girls Opens February 3rd. To register go to http://girlsontherunrockies.org/our-program/registration/. Season Starts: Week of March 2nd (practice will take place on Mondays and Wednesdays after school until 5:00). Program Registration Closes: March 13th. The final race will be the Colfax 5K at City Park on Saturday, May 16th. In addition, we are looking for motivated coaches to help with Girls on the Run this Spring (no running experience necessary). The coaches each volunteer for one practice a week. Please reach out to Alexia Eslan at lentza@hotmail.com or 303-847-5582 if you would like to volunteer or for any questions. We hope you join us for this great opportunity!


KIDS HEART CHALLENGE
Our school has officially started Kids Heart Challenge with the American Heart Association. Most schools can only earn 3 heart hero characters right away, but because our school is such a great supporter of Kids Heart Challenge, our students can earn them ALL instantly when students sign up online www.heart.org/KHC or CLICK HERE TO View Our School Webpage and Sign Up or by downloading the Kids Heart Challenge app in the App Store (search Kids Heart Challenge), available for iPhone and Android.

LET'S GET THIS SLIME PARTY STARTED!! CORY has accepted the #KHCSLIMECHALLENGE! Any student that raises at least $150 during Kid's Heart Challenge will get to slime Mr. Conklin during a special SLIME CELEBRATION. Don't forget to send texts and emails to friends and family to help you help others and earn your TIME TO SLIME! Our school also earns gift certificates to purchase P.E. & recess equipment so we can keep students moving all year long!

Once you register online, be sure to send texts or post to Facebook to spread the word and save even more lives!

Watch the heart-healthy experience that students are having at school https://youtu.be/2I1fRcpW7Mg!

Here's how it works:
Download the APP- KIDS HEART CHALLENGE
Earn our official Wristband just for registering and taking a healthy challenge!
Cory Elementary School's Kids Heart Challenge event day is: 2/13/2020
Donations are due: 2/13/2020
Thanks for making our community heart healthy!
SCIENCE FAIR
Dear families, the science fair is coming to Cory January 30th and 31st. It is not too late to start a science fair project. An informational flyer went home in your child's Friday Folder before winter break. It is included here as well. See the attachments for information, guidelines, and rubrics. Don't hesitate to contact your child's teacher or Sarah Clark (sarah_clark2@dpsk12.org) for more information.

Completing the Scientific Method
Science Fair Display Guidelines
Science Fair Poster Display Explanation
Science Fair Rubric
Cory Science Fair
Cory Science Fair judging is January 30th and community viewing of projects will be all day on the 31st. We hope you'll stop by to see this year's projects either with your child's class or at morning drop off.

In Class Presentations, will take place between January 22nd and January 29th. Your child's teacher will communicate class specific deadlines to you.

The same rubric will be used by the school wide judges and the district fair judges. This will allow children to make modifications to projects based on teacher and judge feedback prior to the district science fair.

Return the contract, which is really an intent to participate form, to your child's teacher or email to request more information. Your child will then bring home guidelines and a rubric to help you complete the project successfully.

Listed below are a couple websites to help generate ideas. Not all ideas on these websites meet the requirements for an inquiry project rather than a science demonstration. Most demonstrations can easily be turned into inquiry projects. Contact your child's teacher for other idea generating tools and/or websites.

https://www.sciencebuddies.org/

https://tinkerlab.com/science-projects/

https://www.education.com/science-fair/

https://climatekids.nasa.gov/science-fair/

The top 2 finishers from each grade level will be signed up to advance to the district Science Fair on February 8th at DU.

We hope your family will participate in this year's Science Fair!
---

STOCK THE LOUNGE – 4TH GRADE
Calling all 4th grade families – Stock the Staff Lounge is THIS Tuesday, January 14th!

Please help keep our Cory staff full and fueled up by bringing snacks and drinks to stock the lounge! Some specific requests from the 4th grade homeroom teachers are sparkling water, beef jerky and pistachios!

Other ideas include granola bars, chips, mini muffins, crackers, cookies, popcorn, individual drinks (bottled coffee, iced tea, Izzys, etc.) and coffee/tea K-cups. Please drop off all goodies by the sofas at the main entrance on Tuesday, January 14th between 8:30-8:45am.

***NEW THIS MONTH! There will be a box to drop off snacks and drinks at the morning kiss and go line. If you don't want to get out of your car, no problem! You can drop your kids and snacks at the same time!***

Please email karlaraehand@gmail.com with any questions. Thank you for supporting our great teachers and staff!

CORY DINES OUT
Thank you everyone who came out to Bull and Bush Tavern last month for our monthly dine out! We raised over $1550!
So excited to announce that our next event will be at Bonnie Brae Tavern this coming Wednesday, January 15th! Conveniently located on 740 S. University Boulevard-dine in, or take out lunch, snacks and/or dinner from 11 o'clock until close and support Cory Elementary School! 15% of all sales will be donated to our PTA and help to supplement funding at our school! Thank you for your continued support of our incredible school and we can't wait to see you there!

MERRILL MIDDLE NEWS

JAGUAR JOURNAL

MERRILL STUDENT SHADOW DAYS AND PARENT TOURS
5th graders! Be sure to schedule your shadow day and parent tour at Merrill during the month of January. Experience a morning in the life of a Merrill 6th grader, learn all about Merrill has to offer and discover why it's quickly becoming the number one choice for middle school for Cory 5th graders!

Did you know that this year's Merrill 6th grade is 89% neighborhood kids? That's up 20% from the year before! What an amazing testament to the community supporting its local middle school and keeping kids and families together after elementary!

Click here to learn more and to schedule: http://merrill.dpsk12.org/prospective-students/