Friend of Cory Campaign Committee
Posted October 12, 2022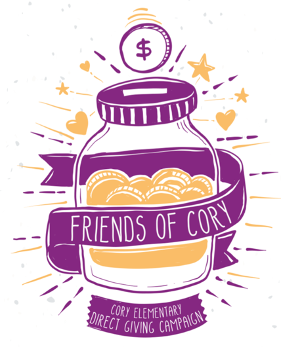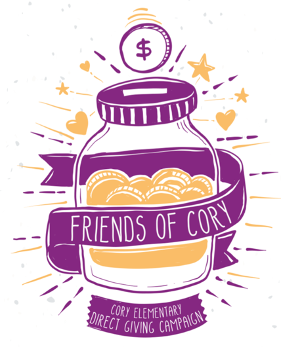 Hello Cory Families,
We are a group of parents co-chairing the Cory Elementary PTA annual fundraising campaign, and hope we can count on your support by making your gift today.
Families that participate with a tax-deductible contribution allow Cory to provide all students with:
Paraprofessional educators in each classroom
Full-time Art, P.E., and Music teachers
Enrichment experiences, including the school garden and chicken coop
Classroom technology upgrades and learning tools
Not every DPS school has the same level of parental commitment and engagement as our community, and we're thankful to everyone who chooses to support the Friends of Cory Fundraising campaign.
This year, we have a goal of raising $55,000 and achieving 100% family participation in our effort. To help raise awareness and encourage others to participate, we've created unique Cory 'thank you' items at various gift levels:
$500 donation = yard sign
$300 donation = car magnet
Gift of any size = kids bracelet
Please make your tax-deductible gift today. Your donation helps make Cory the best it can be.
Sincerely,
Mary Beth Carpenter, Keren Nimmo, Scott Jahnke, Kelly LaBoon
Friends of Cory Co-Chairs