2020-2021 Parent Input Form
Posted April 24, 2020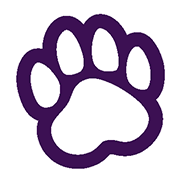 Cory Families,
We will be starting the class placement process for the 2020-2021 School Year. It takes careful consideration of many factors to create balanced classrooms in terms of academic needs, behavior, gender, ethnicity, and the number of students in each class.
The following optional questionnaire is intended to gather information about your child and observations related to their learning behaviors. This is not a teacher request letter but rather an opportunity for you to think about your own child and their learning styles. This optional input is part of the data that will be used during the placement process. This input should not include the name of a specific teacher choice, as we do not take requests for teachers.
Please Note:
Fourth Grade: This coming school year, fourth graders will remain with their current class and teachers as they move into fifth grade. Filling out the form is optional for current 4th graders, but will give classroom teachers additional information. If your child is in 4th grade, and you are requesting a classroom change for any reason, please make sure to note that on this form and we will take this into consideration when we are building class lists. Please remember, we do not take teacher requests. If you would like us to consider moving your child and we have the ability to do so, we will place them according to our classroom placement process.
It has always been our goal to carefully place each student in a classroom in which we will be able to support their learning. We would also like to honor the feedback we have received from parents regarding refining our differentiation. In order to intentionally do this work, we will be releasing classroom teacher assignments in August, after we have had time to thoughtfully plan your child's placement. You will receive a Grade Level "Welcome" Letter in June, but it will not include your child's teacher placement.
I appreciate the time you take to complete this optional form, as your thoughts are helpful to us in planning student groupings for next year. This form will also be given to your child's teacher for next year, so they can get to know a little bit about your child.
Please return this form to your child's teacher by Wednesday, May 6th.
2020-2021 PARENT INPUT FORM LINK
In partnership,
Joan Wieser, Principal
Joan_Wieser@dpsk12.org