Katie Sisk
Mild/Moderate Teacher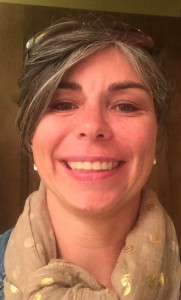 Email:
katherine_sisk@dpsk12.org
Department(s):
Support Team
Hello Cory Community! My Name is Katie Sisk and I am excited to be joining the staff at Cory as a Special Education Teacher! I have been working in public education for 18 years and bring a unique set of experiences to this position. I am excited to join the team!
I have four years of administrative experience in Denver Public Schools and 14 years of teaching experience. I continue to work on developing quality systems, structures, and programs to support our students with special education needs. I am passionate about ensuring students receive high quality instruction, make progress, and pursue individual aspirations toward career and college readiness.
I am a Colorado Native and live in Denver, Colorado. I enjoy walks at the park and being in the mountains whenever I have a chance. In my free time, I enjoy reading, watching movies, and traveling with my family and friends.
I am looking forward to an amazing year getting to know students, families, and staff and supporting the mission and vision at Cory Elementary this upcoming year!