Angela Alexander
Visual Arts Teacher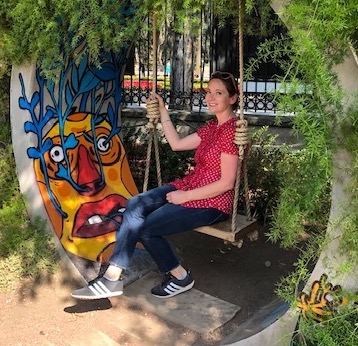 Email:
angela_alexander@dpsk12.net
Department(s):
Specials
Angela Alexander is a Colorado native and was educated in the Boulder Valley School District. She attended Colorado State University for her undergraduate studies in art, design and marketing. Previous to teaching, she worked in marketing and event planning. Angela went on to earn her Master's degree in Curriculum and Instruction from Regis, and has been an educator for eleven years. She has loved working as an artist since the age of five, and enjoys creating mixed media and encaustic paintings.
Angela is a life-long learner, and has spent past summers studying architecture in Chicago as a National Endowment for the Humanities fellow; learning best practices in art instruction at the Power of Art Institute in Washington DC through the Robert Rauschenberg Foundation; and exploring the history of the Underground Railroad on the Yale campus as a Gilder Lehrman Foundation summer scholar.
In her time away from her art room or her home art studio, she is a running ambassador for a local running company, enjoys travel, and can be found working in her garden. Angela is thrilled to be joining the Cory community!